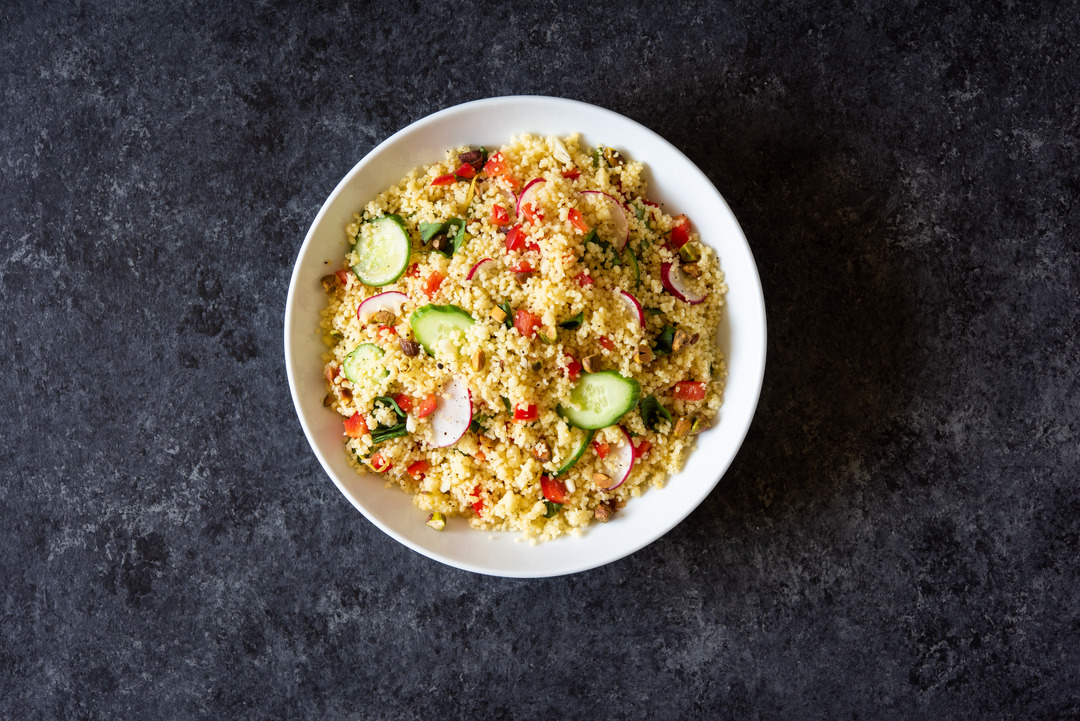 Couscous
Originally an ingredient found in North African or Maghrebi cuisine, this small pasta made from durum wheat is now used for a multitude of applications. While technically a pasta, it can be used as a grain alternative.
Riviana offers three different varieties of high-quality couscous including traditional Moroccan Couscous along with Israeli-Style Couscous and Pearled Couscous. Alternatively, you may also be interested in trying out our Tri-Color Couscous Blend. A combination of three different types of couscous, this blend has a wide variety of different savory applications.
From salads to curries, with Riviana you can discover the perfect couscous variety for any application. You can always trust Riviana for the most wholesome and quality ingredients.
Our ingredients are the perfect base for your meal creation
Couscous
Made from durum wheat, Riviana offers three different varieties of couscous. This includes smaller Moroccan couscous and larger Israeli-style and pearled couscous. Couscous adapts to a wide variety of flavors, ideal for many applications.
Tri-color Couscous Blend
Including three different varieties of couscous, this tri-color blend of pasta is perfect for a wide variety of applications. Couscous pasta does contain gluten and it often confused with rice and other grains, however it is made from durum wheat.
Request a sample
Let us help you find the perfect ingredients for your business.
There's no better way to experience our full line of rice than to taste it. Request a sample and our knowledgeable team can help you discover the perfect rice for any application.