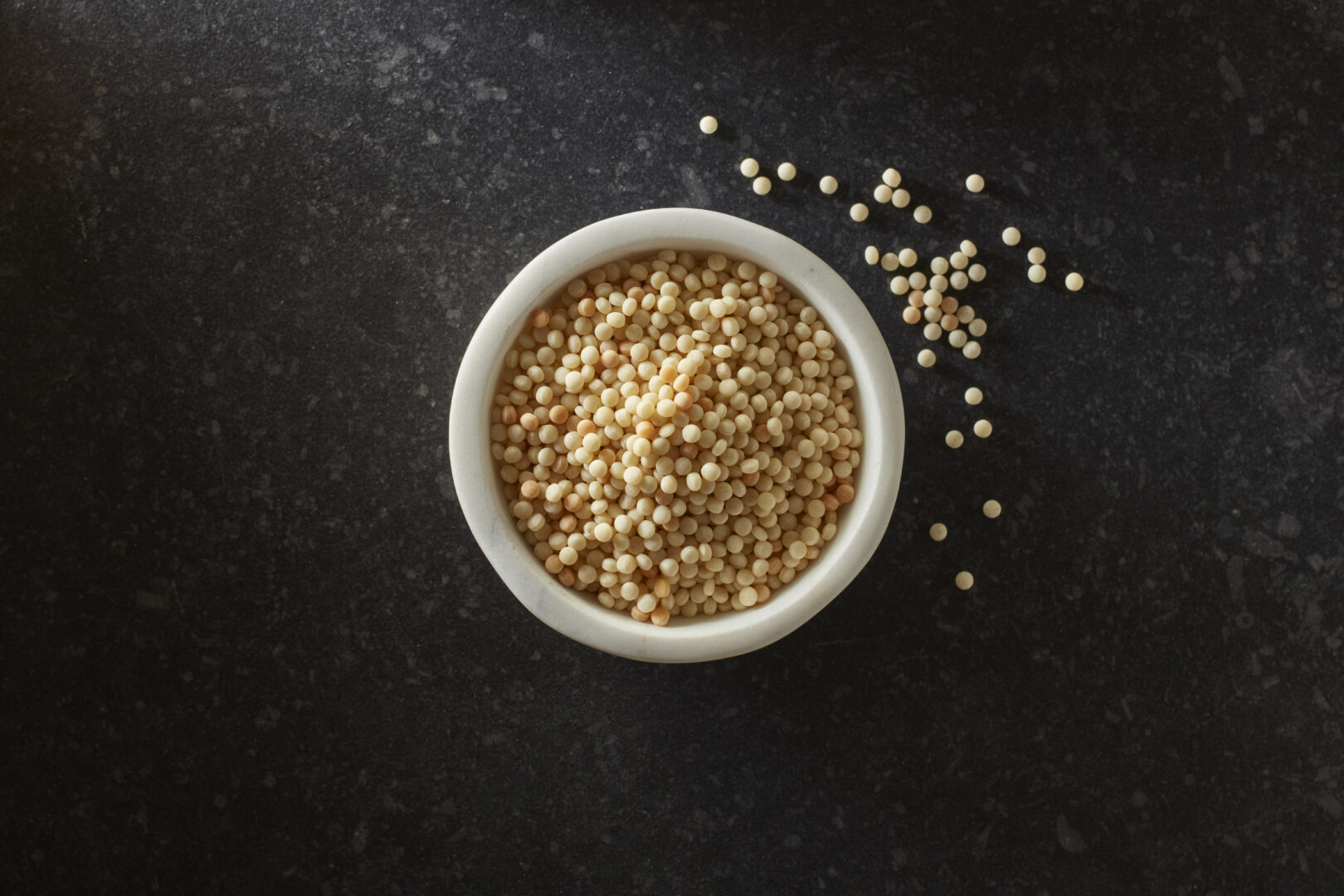 Pearled Grains
Pearled grains are those that have been formed lightly into round ball shapes. Pearled Grains are polished so the bran is removed which is why they are sometimes referred to as Polished Grains. One of the advantages of this process is that Pearled Grains typically cook faster over whole grains.
Perhaps the most common form of Pearled Grains commonly found is Pearled Couscous, however Riviana offers a variety of other high-quality pearled grain options such as barley, farro and more for many different applications.
Pearled Grains are often found in dishes like soups, pilafs and salads along with plenty of side dishes. You can even ground them into flour.Discover the perfect variety for any application and trust Riviana for the most wholesome and quality ingredients.
Our ingredients are the perfect base for your meal creation
Pearled Barley
Also called "super barley", this white barley is hull-less with an incredible 8g of fiber per serving. This grain loses its hull at the time of harvest, and a higher starch release provides extra texture for a variety of applications.
Pearled Couscous
Often called "pearled pasta", Riviana pearled couscous has large, even-sized pearls of toasted pasta which helps it easily take on flavors and adapt well to a variety of applications.
Pearled Farro
Our farro has been sourced from the same family farm in Italy for years because of its high quality. This USDA organic Pearled farro has no husk and all of the bran polished away.
Pearled Wheat Berries
Lightly milled for faster cooking, these grains of wheat add a wholesome touch to other grains or rice used in blends. Find this ingredient most often used in blends for a variety of applications.
Toasted Buckwheat
Buckwheat is exceptionally nutritious and gluten free. This hearty versatile grain has a toasted flavor, and can be used in soups, cereals, and can even help create a hoppy flavored beer!
Request a sample
Let us help you find the perfect ingredients for your business.
There's no better way to experience our full line of rice than to taste it. Request a sample and our knowledgeable team can help you discover the perfect rice for any application.