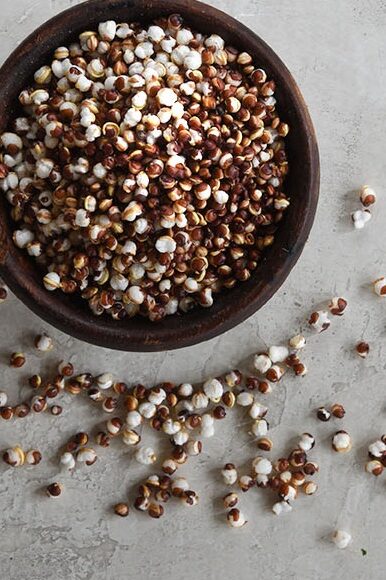 Precooked Grains
Precooked Grains are cereals and pulses which don't require soaking, meaning that cook times are greatly reduced when compared to other grain types. Whether it be parboiled or instantized ready to eat grain options, Riviana has exactly what you need for a wide variety of applications.
Riviana offers two types of precooked grains: Black Barley and Organic Ready to Eat Crispy Red Quinoa. Our precooked grains can be used for many recipes for snack mixes and nutrition bars. The instantization process means that the product requires less cooking time for consumers.
Discover the perfect grain for absolutley any application and trust Riviana for the most wholesome and quality ingredients whatever your needs may be.
Our ingredients are the perfect base for your meal creation
Black Barley
This parboiled barley, cooks up with a glossy, rich black sheen, making it sure to be noticed in a wide variety of applications. This extraordinary grain has been prized for generations in Ethiopia.
Organic Ready to Eat Crispy Red Quinoa
This high-protein grain offers a nutty aroma with a rich color and unique texture. This crispy red quinoa is great as a colorful ingredient in applications such as nutrition bars, snack mixes.
Ready to Eat Crispy White Quinoa
This supergrain adds a delicious 'popcorn' like flavor to snacks and a variety of healthy dishes. It is great as an ingredient for nutrition bars and snack mixes.
Request a sample
Let us help you find the perfect ingredients for your business.
There's no better way to experience our full line of rice than to taste it. Request a sample and our knowledgeable team can help you discover the perfect rice for any application.