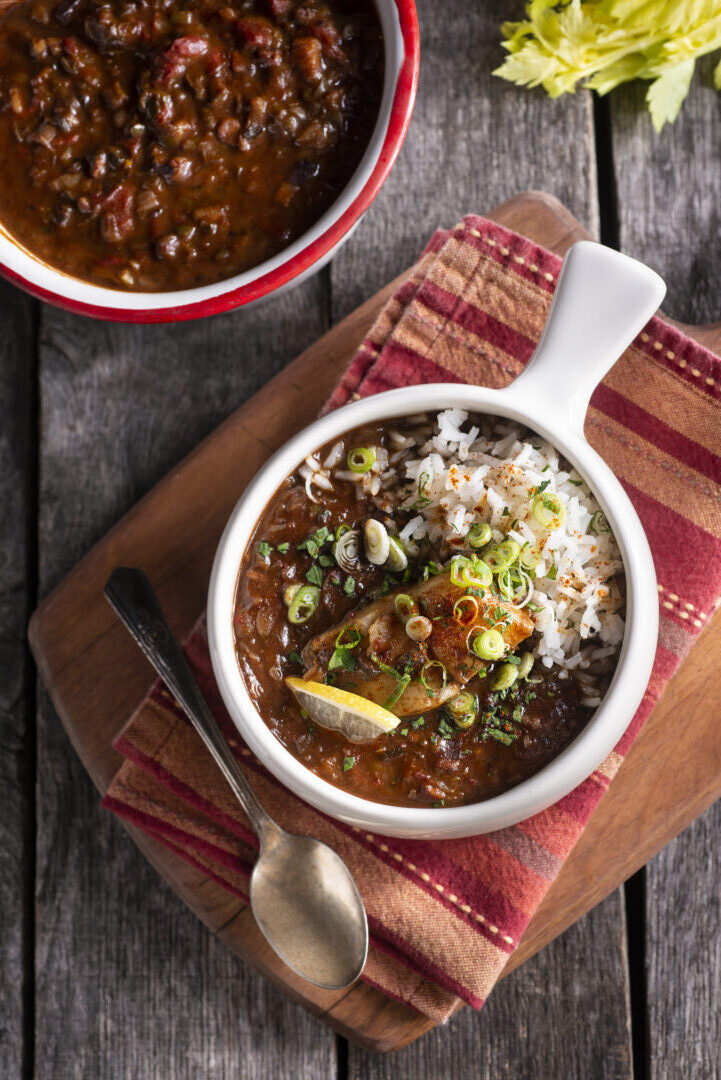 Parboiled Rice
Riviana offers the most complete line of parboiled milled rice for any application. Through this process, rice granulates are given a more separate appearance while ensuring optimal cooking to a firmer texture. The cooking time is slightly longer if compared with traditional or Instant varieties.
What is Parboiled Rice? The parboiling process consists of steeping rough rice in hot water, steaming under carefully controlled conditions and then drying. Dried rough rice is then milled following the conventional method. The nutritional profile of parboiled rice is similar to whole grain brown rice.
Partially boiling rice in its husk gelatinizes the starch in the grain, resulting in an ingredient that is more resistant to overcooking or over processing. Discover Riviana's full line of parboiled rice, including organic, white and brown rice.
Our ingredients are the perfect base for your meal creation
Parboiled White Rice PB-1
Long grain parboiled white rice PB-1 rough grains are steeped in hot water, steamed and milled for an ingredient that is more resistant to overprocessing. Starch in the grain is gelatinized in the parboiling process, resulting in long grain white rice that is not easily overcooked.
Parboiled Brown Rice PB-B
A nutritious, high-quality rice that In the process of parboiling long grain brown rice, only the outer hull of the rice granule is removed. Thus, the grain's high protein and fiber content are preserved for a nutritious and high-quality ingredient option that contains all of the natural vitamins and minerals found in the bran layers and germ.
Dixiebelle Rice PB-C
This special variety of long grain rice was originally developed to withstand canning and retorting processes while maintaining an excellent texture, mouthfeel and grain shape. Riviana carefully processes, stores, and packages this variety to maintain its grain identity. It is the perfect ingredient for canned soups or rice mixes in retort pouches, and in products that require extra processing.
Parboiled Organic Rice
Choose our Parboiled Organic Rice if you are looking for long grain white or brown rice ingredients that have been grown under sustainable practices and rigorously processed to include all of the attributes of parboiled rice. Great in any application and USDA Organic Certified.
Parboiled Medium Grain Rice
Medium grain rice cooks up to a more tender rather than lighter texture if compared with long grain rice. Riviana's Parboiled Medium Grain Rice is a high quality, milled rice and an excellent ingredient in traditional dishes like rice pudding, in meat products or pet food applications. It's also ideal for producing crispy rice.
Quick-Cooking Parboiled Brown Rice BP-100
Quick-Cooking Parboiled Brown Rice BP-100 is instantized to reduce cooking time greatly. The result is parboiled brown rice with an improved shelf life and a cooking time of only 10 to 15 minutes with uniform cooking quality. This is a great choice for high protein and fiber meals and applications.
Quick-Cooking Low-Moisture Parboiled White Rice P-106
This long grain white rice is ideally suited for use as an ingredient in dehydrated foods. The low moisture level in Quick-Cooking Parboiled White Rice helps reduce moisture migration from rice to seasonings while offering a quick and uniform cooking texture.
Quick-Cooking Parboiled White Rice P-100
The 10 minute rehydration time of Quick-Cooking long grain Parboiled White Rice P-100 makes it an ingredient option with quicker and easier cooking, if compared to regular parboiled rice. This product is available in enriched and unenriched forms for any application.
Request a sample
Let us help you find the perfect ingredients for your business.
There's no better way to experience our full line of rice than to taste it. Request a sample and our knowledgeable team can help you discover the perfect rice for any application.