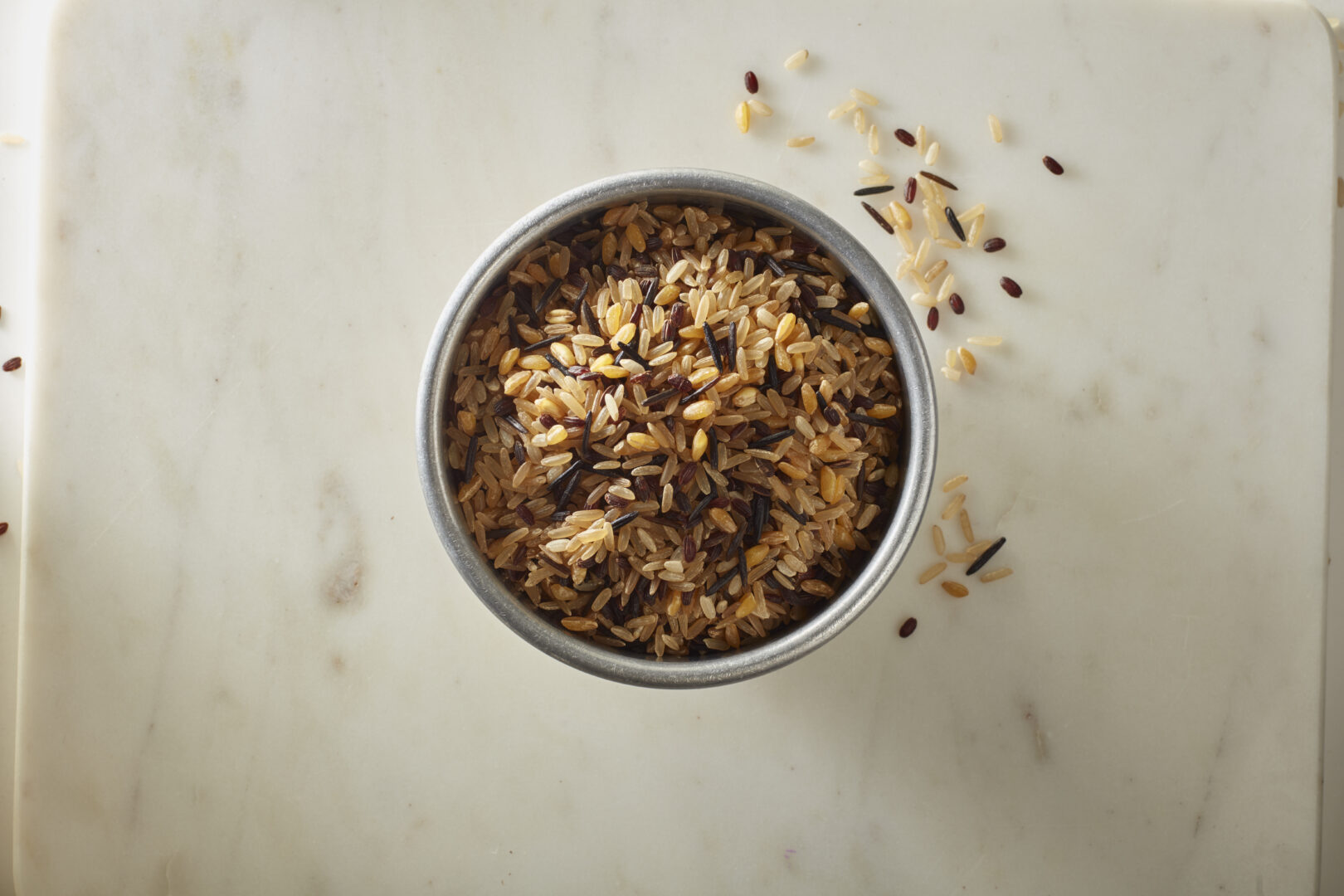 Specialty Rice Blends
Speciality rice varieties have a different grain shape, size, color and cooking characteristics when compared to more traditional rice types like short-grain or medium-grain rice. In recent years speciality rice has become much more popular in the United States.
Visually appealing and versatile in use Riviana specialty rice blends are ideal for using in a wide variety of applications. As a world leader in the rice sector, Riviana offers many different types of specialty rice and blends.
Unique in quality and innovation, these specialty rice blends include everything from aromatic jasmine rice to parboiled white rice, wild rice and more. Discover the perfect rice blend for any application and trust Riviana for the most wholesome and quality ingredients. Our signature blends include a Jasmine Blend, Long Grain White and Wild Rice Blend, Whole Grain 5 Blend™ and Kansas Medley™ Blend.
Our ingredients are the perfect base for your meal creation
Jasmine Blend
Jasmine Blend offers a delicate texture from the aromatic jasmine rice, along with colorful accents from split baby garbanzo beans and daikon radish seeds.
Long Grain White and Wild Rice Blend
This long grain white rice and wild rice medley presents a consistent standard of parboiled rice and wild rice. Gourmet appeal with textural contrast for a variety of applications.
Whole Grain 5 Blend™
Long-grain parboiled brown rice and grano Colusari™ Red Rice are combined with wild rice for a versatile whole-grain blend with visual appeal to match!
Kansas Medley™ Blend
This medley delivers menu success with its appearance and great holding capacity. It consists of parboiled long-grain rice, wheat berries and wild rice.
Ruby Wild Blend™
Long-grain brown rice, Colusari™ Red Rice, and wild rice are combined to create a blend that is great-tasting, gluten-free, whole-grain and is a workhorse in the kitchen with its terrific holding ability and versatility.
Non-GMO Wild Blend Rice
Made with: brown rice, sweet brown rice, wild rice, red rice, and black rice, this blend is Non-GMO Project Verified in order to provide the best quality ingredients for a wide variety of applications.
Request a sample
Let us help you find the perfect ingredients for your business.
There's no better way to experience our full line of rice than to taste it. Request a sample and our knowledgeable team can help you discover the perfect rice for any application.