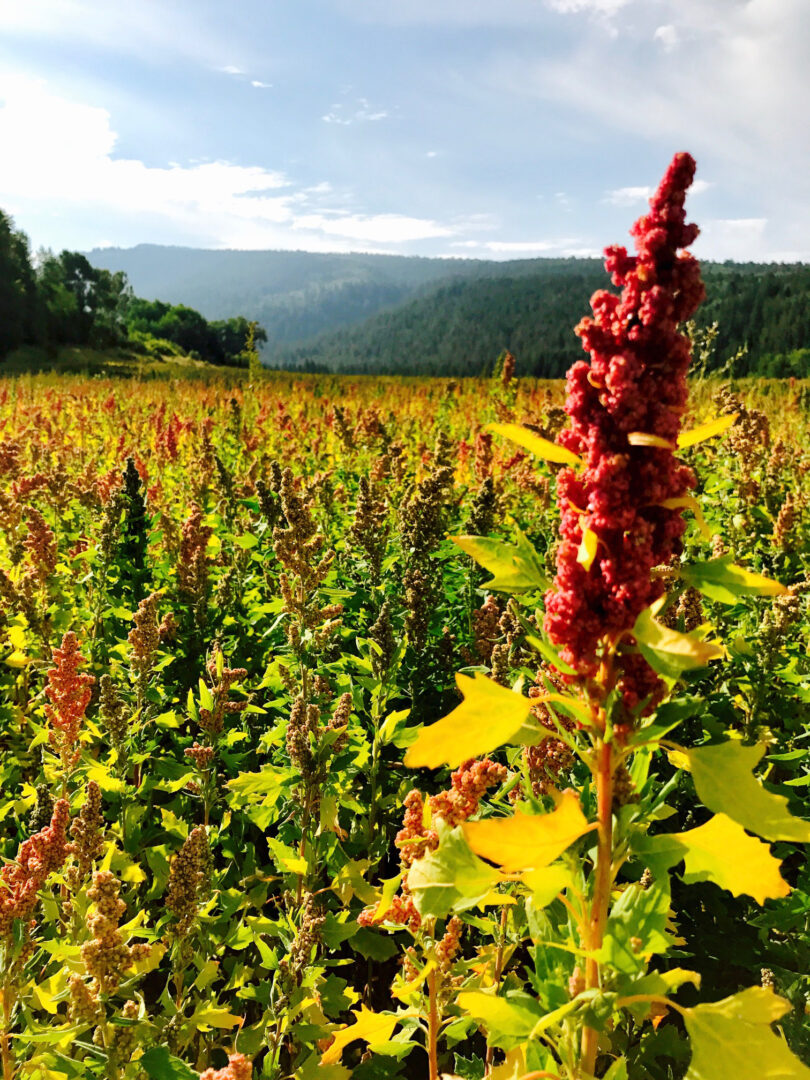 Organic Grains
Within its portfolio of wholesome and clean grain products, Riviana offers organic grains that are USDA certified. As always, Riviana strives to be at the forefront of Organic Grains innovation. Our Organic Grains are cultivated using the most natural practices without reliance on pesticides or other chemicals.
These grain ingredients are grown and processed under the most rigorous standards, including sustainable practices. Offering top certifications within the food industry, USDA falls within our commitment to meeting the requirements of our valued customers.
Trust Riviana to provide the best organic grains for any application. Our Organic Grains include black, red, white and tri-color quinoa types along with pearled farro. To browse our full line of specialty items below, all certified organic.
Our ingredients are the perfect base for your meal creation
Organic Black Quinoa
With its rich color and crunchy texture, black quinoa offers a bold and earthy flavor. Considered a "supergrain", it contains all nine essential amino acids, perfect for a variety of applications.
Organic Pearled Farro
Our farro has been sourced from the same family farm in Italy for years because of its high quality. This USDA organic Pearled farro has no husk and all of the bran polished away.
Organic Red Quinoa
With a rich color and unique texture, red quinoa adds value to any application with its high protein and fiber value. Available in Bolivian specialty variety.
Organic White Quinoa
Versatile and soft in texture with a more generous grain size than other white quinoas, Riviana white quinoa is ideal for a variety of applications. Available in Bolivian and Peruvian specialty varieties.
Organic Crispy Red Quinoa Ready to Eat
This high-protein grain offers a nutty aroma with a rich color and unique texture. This crispy red quinoa is great as a colorful ingredient in applications such as nutrition bars, snack mixes.
Organic Tri-Color Quinoa Blend
Perfectly blended white, red and black quinoa combine in this blend for a unique texture, complex flavor profile and stunning visual presentation
Organic White and Red Quinoa Blend
Packed with protein, this blend of different quinoa options offers a vibrant contrast of color and flavor. This quinoa blend is USDA organic.
Request a sample
Let us help you find the perfect ingredients for your business.
There's no better way to experience our full line of rice than to taste it. Request a sample and our knowledgeable team can help you discover the perfect rice for any application.