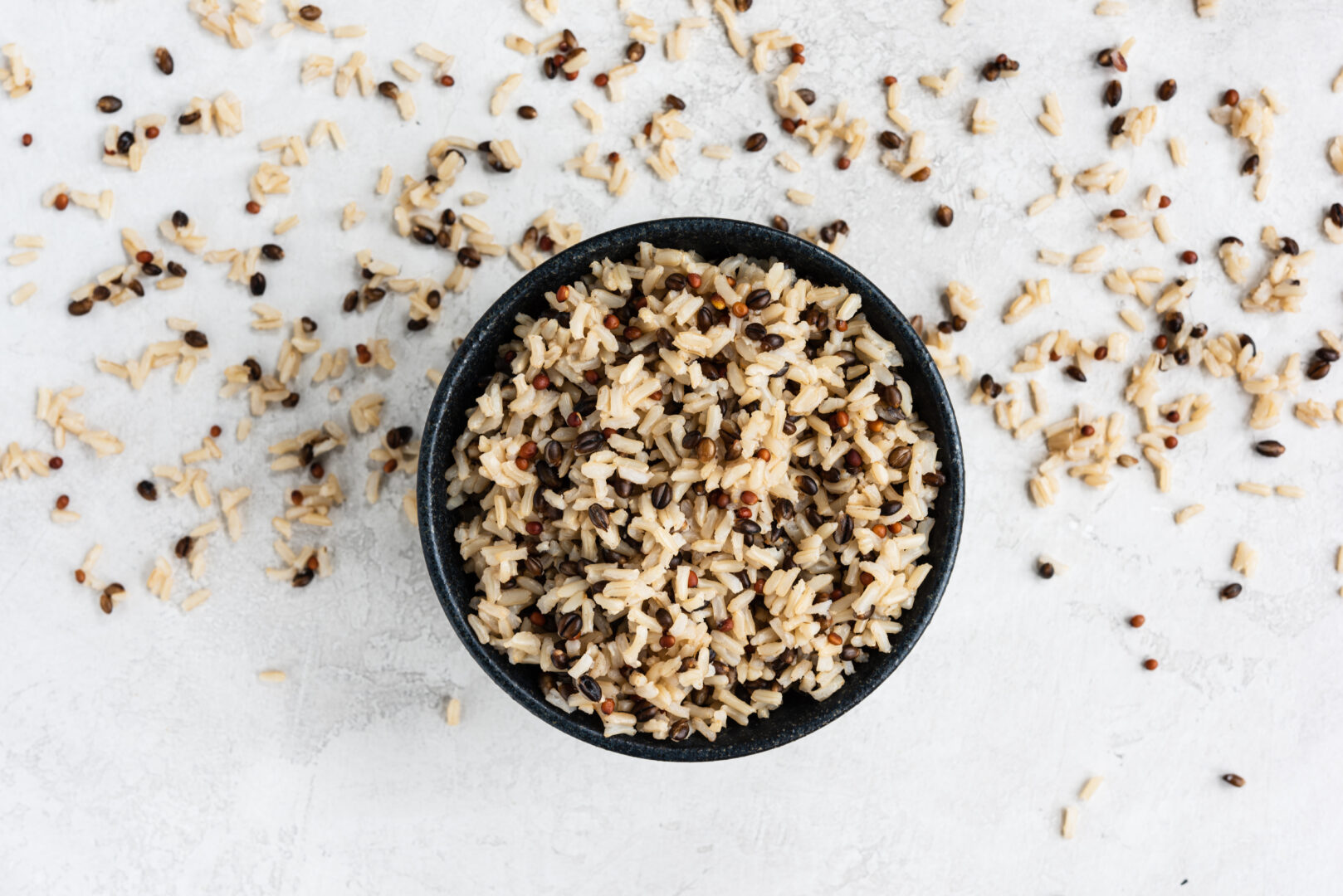 Specialty Grain Blends
Combining different grains together, these blends are rich in texture and flavor and can be used for a wide variety of applications. They also look spectacular with plenty of different colors. With a diverse portfolio, Riviana offers different grain blends including quinoa, barley, wild rice, aromatic jasmine, wheat berries and much more.
These speciality grains have a different grain shape, size, color and cooking characteristics when compared to more traditional grain types. In recent years the United States has seen a surge of interest in Speciality Grain Blends
Some of our signature grain blends include our Non-GMO Wild Blend Rice, Ruby Wild Blend™, Whole Grain Brown Rice and Quinoa Blend and Black Pearl Medley®, just to name a few. Discover the perfect specialty grain blend for any application and trust Riviana for the most wholesome and quality ingredients.
Our ingredients are the perfect base for your meal creation
Non-GMO Wild Blend Rice
Made with a wholesome wild rice, this blend is Non-GMO Project Verified in order to provide the best quality ingredients for a wide variety of applications.
Ruby Wild Blend™
Long-grain brown rice, sprouted brown rice, Colusari™ Red Rice, sprouted red rice and wild rice are combined to create a blend that is great-tasting, gluten-free, whole-grain and is a workhorse in the kitchen with its terrific holding ability and versatility.
Black Pearl Medley®
Our Black Pearl Medley® has a striking presentation with the combination of whole-grain brown rice, black barley and daikon radish seeds. Unique, with great texture for a variety of applications.
Whole Grain Brown Rice and Quinoa Blend
This whole grain, gluten-free blend meets the demand for plant-based protein on menus. With long grain brown rice, red and black quinoa, this blend is versatile in many applications.
Tri-Color Quinoa Blend
Perfectly blended white, red and black quinoa combine in this blend for a unique texture, complex flavor profile and stunning visual presentation. Also available in organic.
White and Red Quinoa Blend
Packed with protein, this blend of different quinoa options offers a vibrant contrast of color and flavor. This quinoa blend is USDA organic.
Tri-Color Couscous Blend
Including three different varieties of couscous, this tri-color blend of pasta is perfect for a wide variety of applications. Couscous pasta does contain gluten and it often confused with rice and other grains, however it is made from durum wheat.
Tri-Color Orzo Blend
Technically a pasta, orzo is often confused with rice for its small shape. However, it does contain gluten and comes in a variety of options. This vibrant combination of three different varieties of orzo is a great choice for many different meal applications.
Ancient Grains Blend
Ancient amaranth grains combined with InHarvest's own exclusive Colusari™ Red Rice, whole grain brown rice and multi-colored peas come together to complement any presentation.
Request a sample
Let us help you find the perfect ingredients for your business.
There's no better way to experience our full line of rice than to taste it. Request a sample and our knowledgeable team can help you discover the perfect rice for any application.